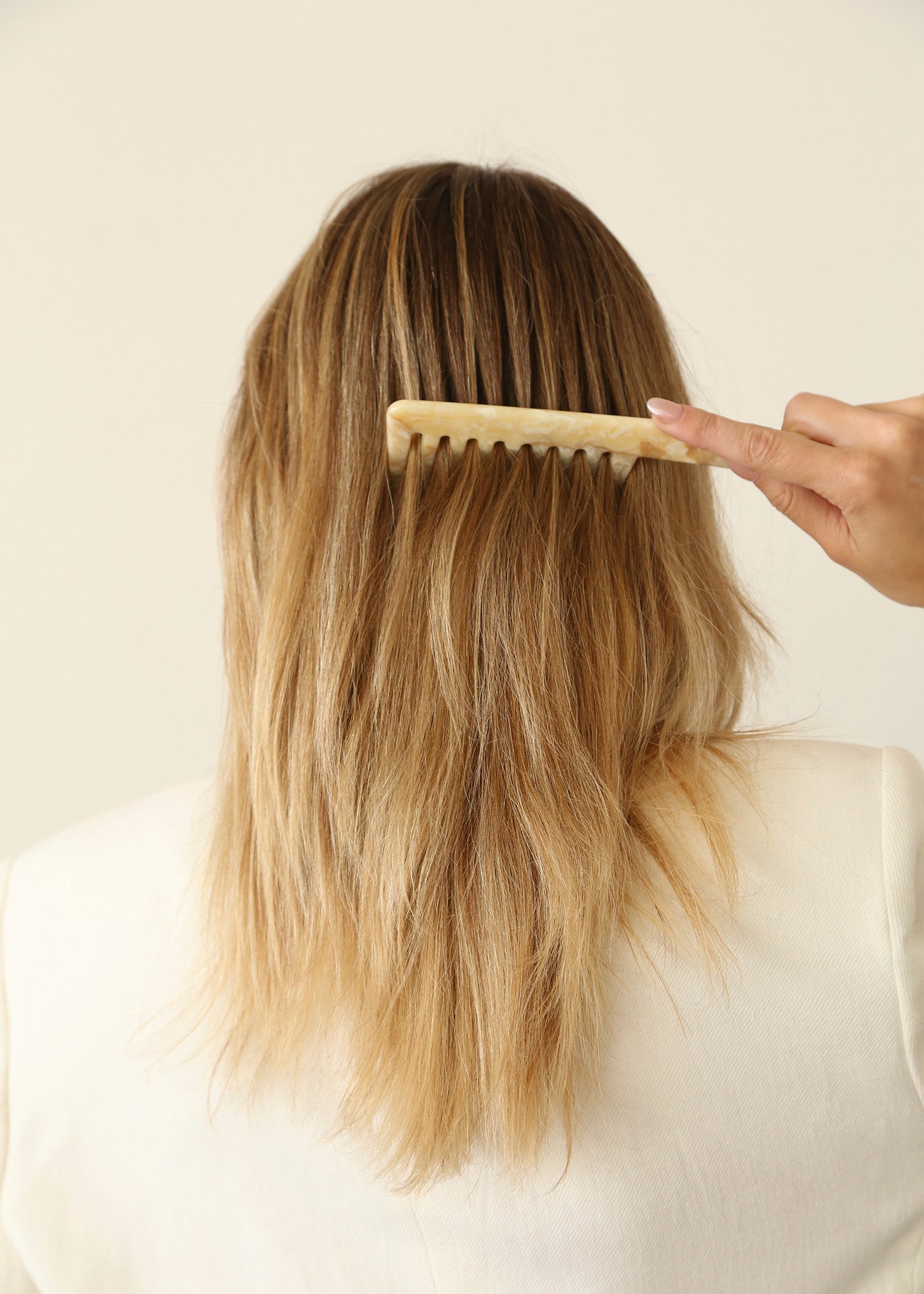 Description
Thoughtfully designed to gently detangle and reduce breakage, the Vanity Comb is made from sustainable Cellulose Acetate and features rounded tips and a hook-friendly handle. The Vanity Comb is the perfect shower shelf or vanity counter essential for effortless pre-rinse or post-shower hair. 
The Vanity Comb is available in 2 sizes; Size 1 with closely spaced teeth for straight or wavy hair, or Size 2 with wider teeth to maintain curly, coily, and textured hair. 
Product Details & Care
The Vanity Comb is produced with Cellulose Acetate and requires minimal care.
Made with Cellulose Acetate
Cellulose Acetate is is a synthetic fibre composed of wood pulp & cotton fibres, making it a more eco-conscious form of plastic (similar to rayon). In the right environment, CA has a heightened biodegradability in comparison to traditional plastics.
We aim to ship all orders in 1-2 business days.
Complete the look:
Vanity comb review
Beautiful comb, goes through my hair easily and looks stunning!
Such a good essential!
This comb is perfect for any hair style. My hair gets super tangled after showering and using this comb didn't pull or hurt when I combed all the knots out! I got the size 2 and the teeth are so high quality and such a good size where my fingers/wrist don't hurt when using it. And its so pretty I want to use it everyday!
Vanity Comb
Best wide-tooth comb I've ever use! My hair has never looked better.
Kōv Essentials, on you...