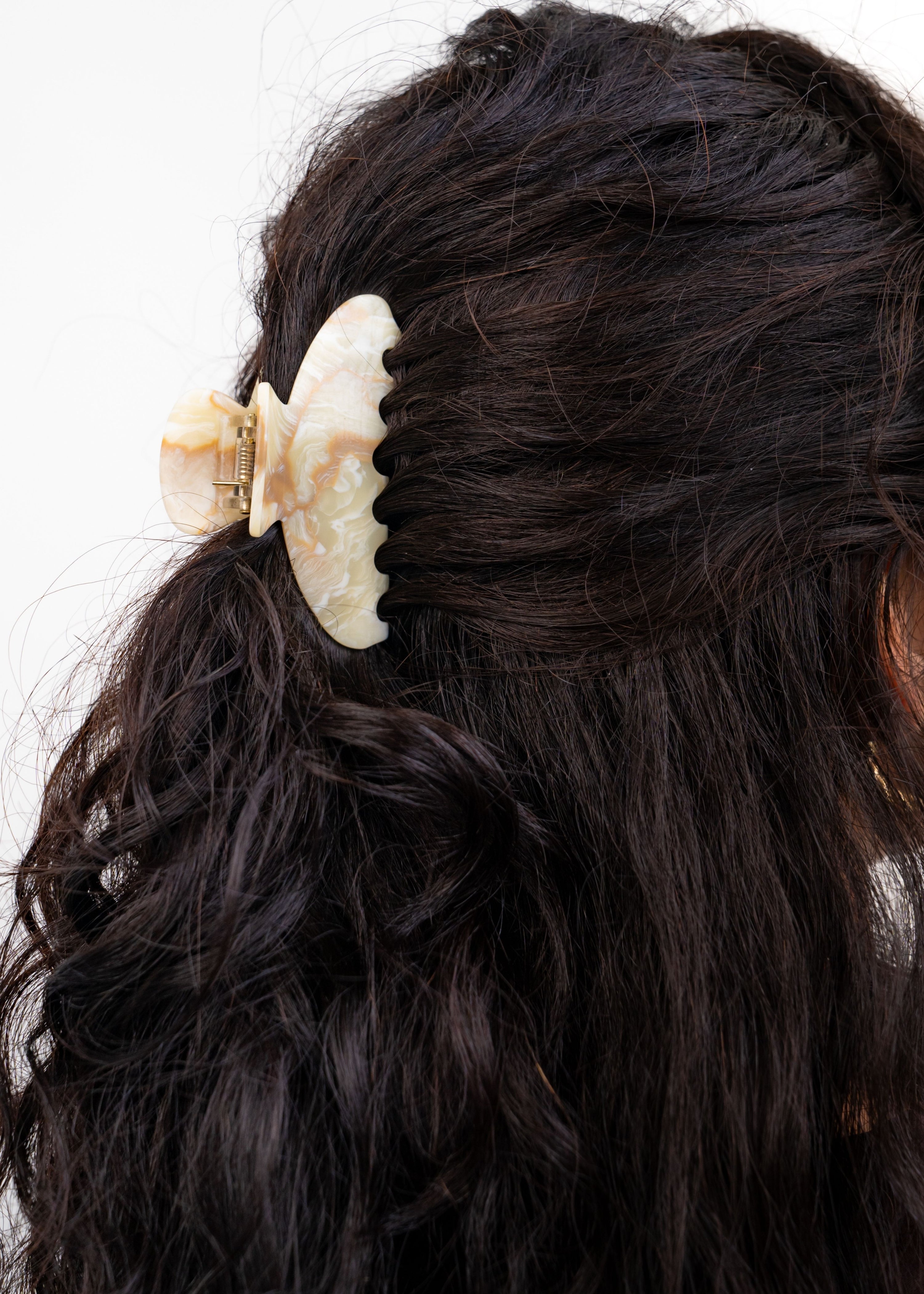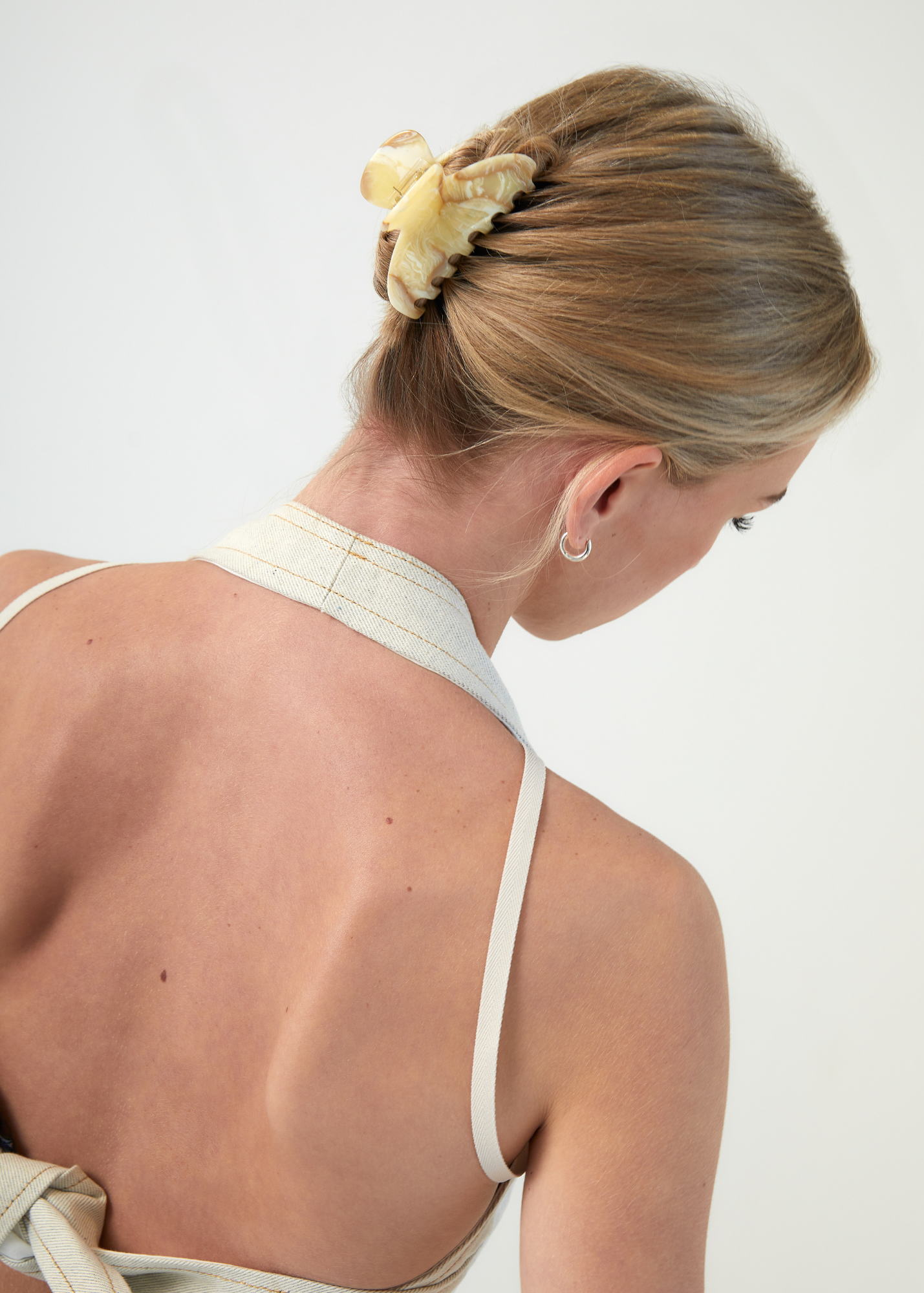 Description
The Demi Clip was curated with simplicity in mind and promises a headache-free hold. With a petite body and soft curves, the Demi won't crease your locks.
Product Details & Care
Clip Body: produced with Cellulose Acetate; ~3" Iong
Clip Spring: produced with steel
Cellulose Acetate is produced with wood pulp & cotton fibres; which means it requires more care & maintenance than usual claw clips.
Due to the nature of the material, slight variations in colour patterns & hues may arise. Additionally, as each clip is handmade, slight variations in the setting of the clip teeth can be expected.
Read more on what to expect with a Cellulose Acetate hair clip here.
This clip comes with a 6-month warranty.
Made with Cellulose Acetate
Cellulose Acetate is is a synthetic fibre composed of wood pulp & cotton fibres, making it a more eco-conscious form of plastic (similar to rayon). In the right environment, CA has a heightened biodegradability in comparison to traditional plastics.
We aim to ship all orders in 1-2 business days.
Kōv Essentials, on you...
Aesthetic
I bought this for myself but had to give it to my mom since she fell in love with the design and the color. It is so aesthetic and beautiful. I had to purchase one for myself as well!!
Great Gift!
We got this for my cousin! It came super quick and she loves it! I ended up getting some for myself!
The cutest!
I love this clip! I just got engaged, and this was the perfect treat-yourself gift that I thought I could wear for bridal showers, bachelorette party, and getting ready on wedding day. Turns out I actually wear it everyday!
High quality, holds my thick hair ALL day, and is the most adorable accessory!
Stays In place all day
Has the best hold of any clip iv used. Perfect for fine medium length hair
Great grip!
I just got mine in slate and the color is even prettier in person. Also the grip is amazing, the most secure clip I've had. I have fine, straight hair so sometimes they slip, but this one stays strong.