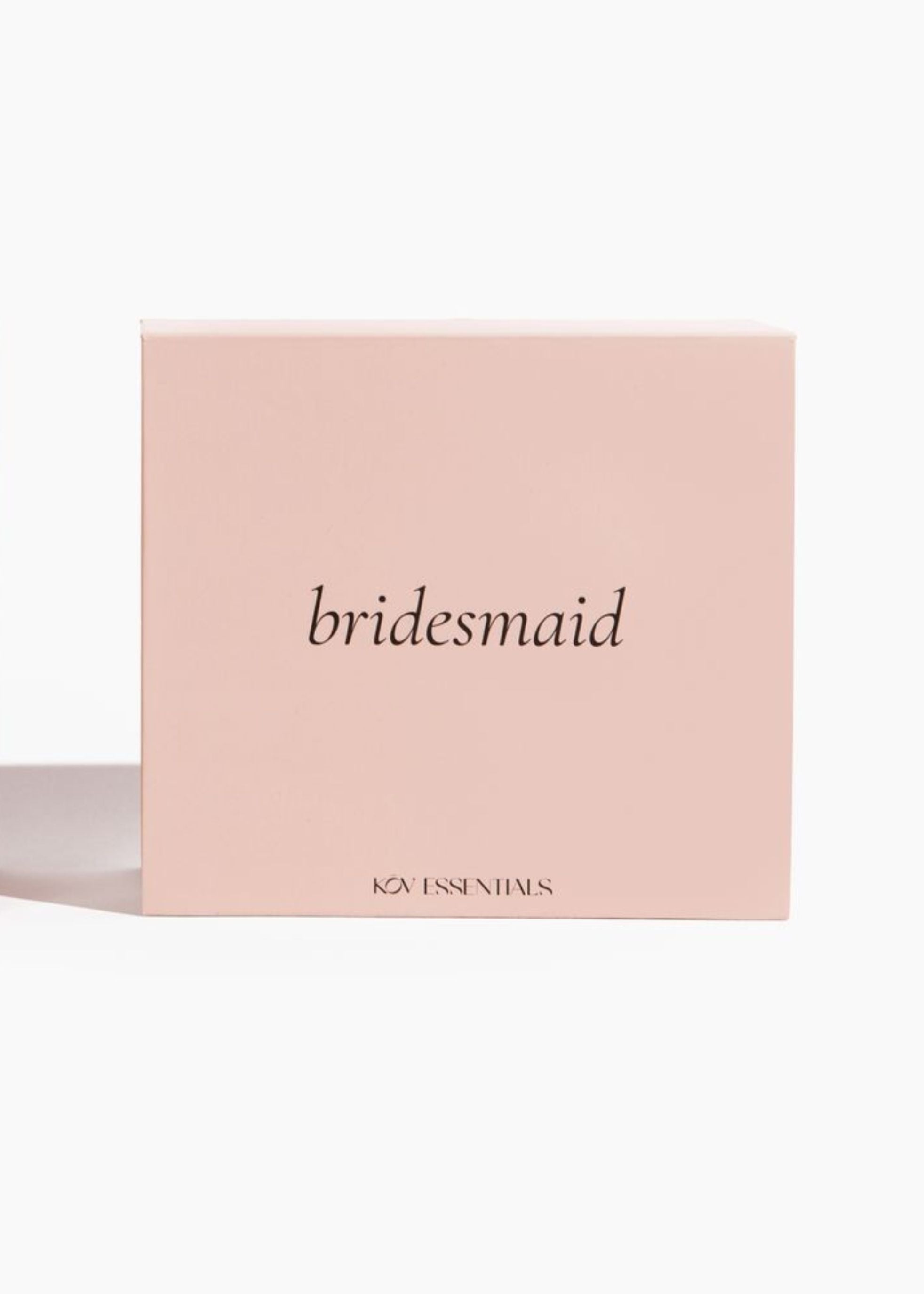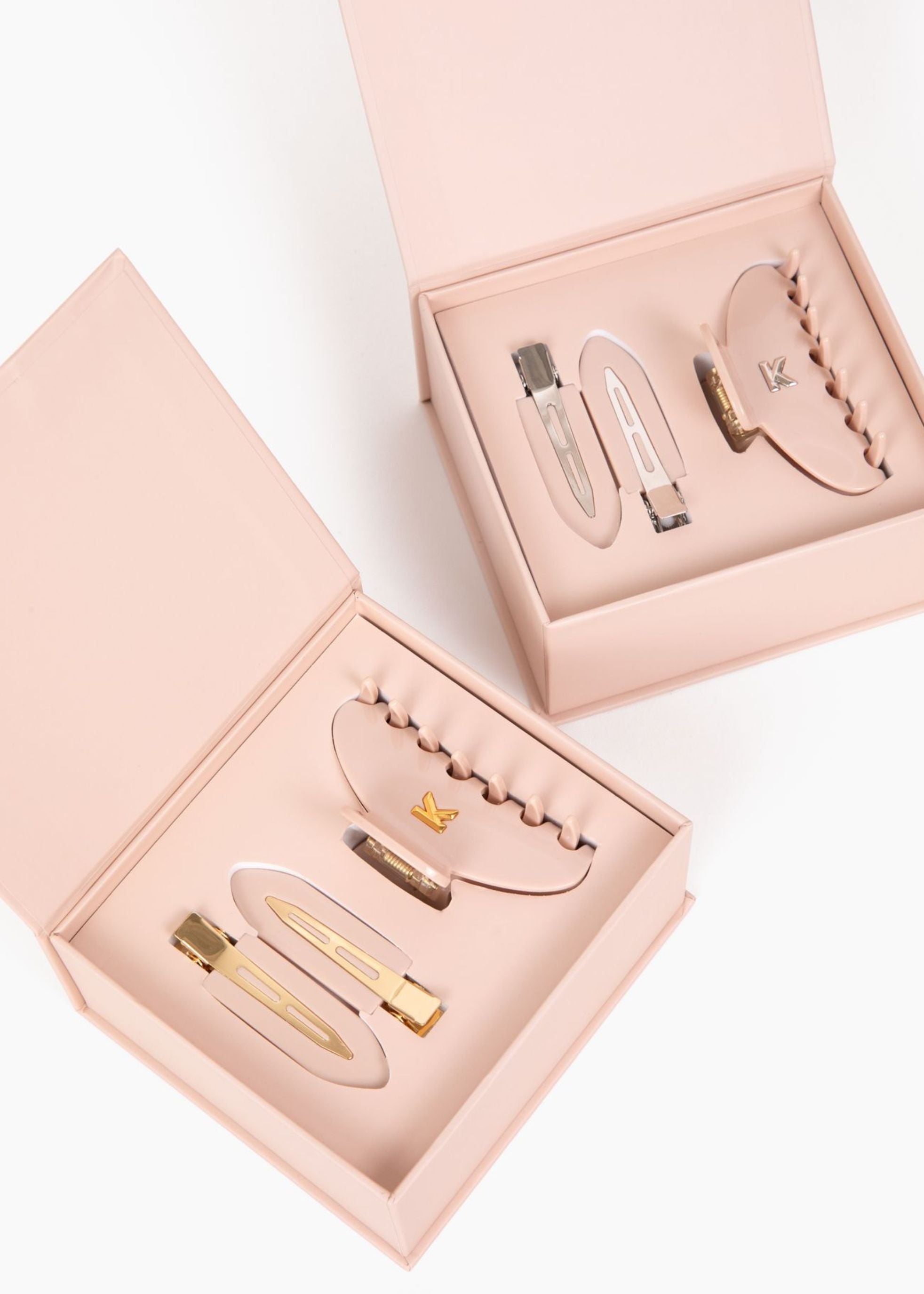 Description
Searching for the perfect gift for your bridesmaids? Look no further. The Bridesmaid Gift Set is a curated collection of accessories for your party. The Gift Set includes:
Personalized Demi Clip in metal colour & letter of choice (18K gold plated)
Creaseless Clips in with metal colour matching to the Personalized Demi Clip
The Bridesmaid Gift Set is final sale. 
Product Details & Care
8cm long.
The Personalized Demi Clip is produced with Cellulose Acetate, a more eco-friendly alternative to traditional plastic. Letter charms are 925 Sterling Silver filled and 18K gold plated.
The Creaseless Clips are made with Cellulose Acetate and metal hardware.
Each initial charm is plated with 18K gold.
This clip comes with a 6-month full replacement warranty.
Made with Cellulose Acetate
Cellulose Acetate is is a synthetic fibre composed of wood pulp & cotton fibres, making it a more eco-conscious form of plastic (similar to rayon). In the right environment, CA has a heightened biodegradability in comparison to traditional plastics.
The perfect gift
Explore our Bridal Gift Set; a curated collection of accessories for the bride's special day. The Gift Set includes:
Personalized Demi Clip in metal colour & letter of choice (18K gold plated)
Creaseless Clips in Pearl with metal colour matching to the Personalized Demi Clip
Luxe Scrunchie in Pearl
shop now