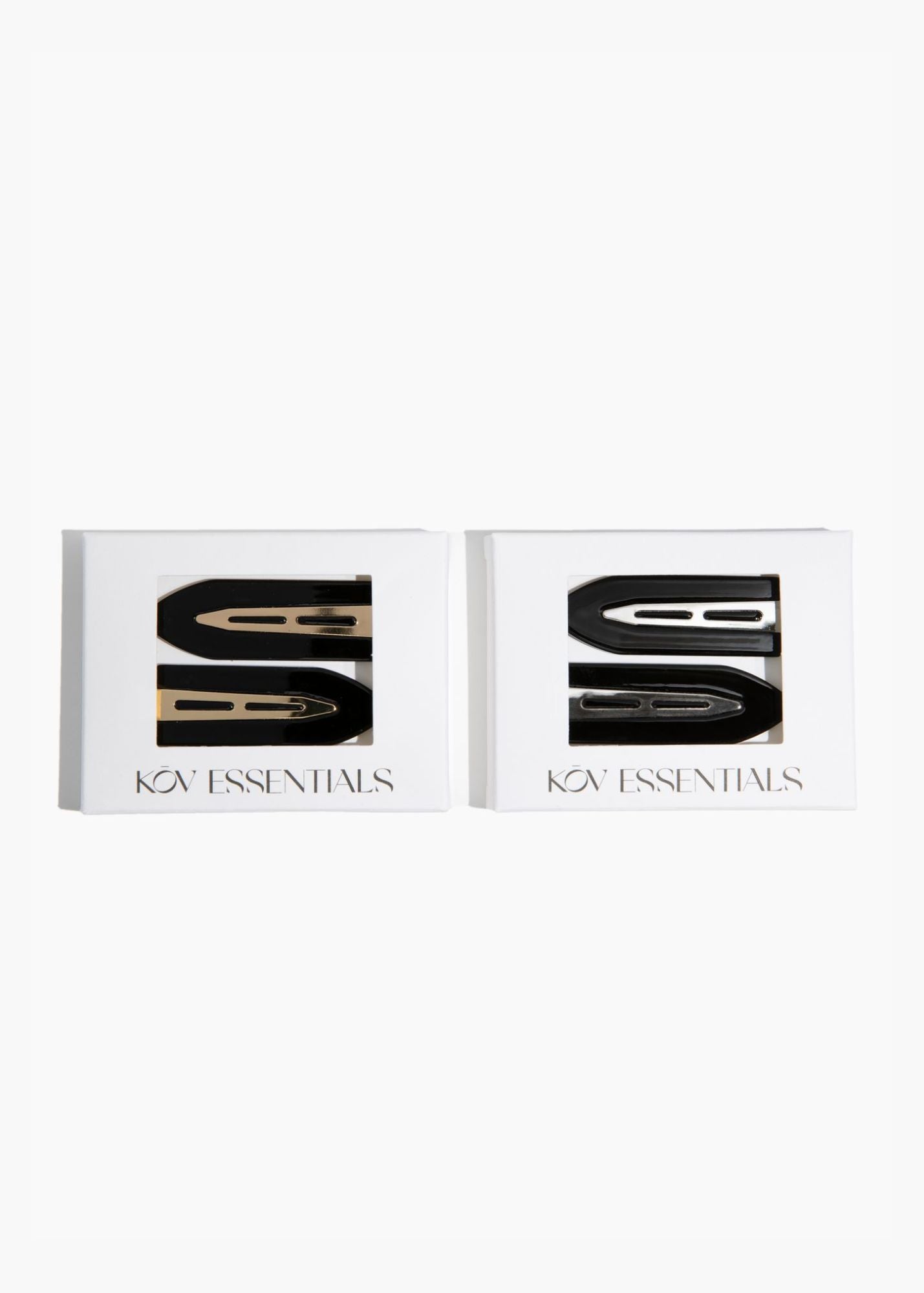 Creaseless Clips in Black
Thoughtfully designed to prevent flyaways and creases, the Creaseless Clips are a must-have. 
Choose from silver or gold options.
Made with Cellulose Acetate
Cellulose Acetate is is a synthetic fibre composed of wood pulp & cotton fibres, making it a more eco-conscious form of plastic (similar to rayon). In the right environment, CA has a heightened biodegradability in comparison to traditional plastics.
Complete the look:
Creaseless Clips in Black
cutest purchase ever
got these for when i film tiktok grwm's - they are 1) so pretty, love the shade of pink and 2) so functional! they don't crease my hair at all unlike other clips
LOVE THESE PINK BEAUTIES!!
These hold my hair so well!! Perfect for doing makeup in the morning or washing your face at night, the hair will not move!
Cute enough to wear out
I love to put these suckers on when I get out of the shower. I lightly gel my baby hairs by the front of my hair's middle part so that they don't stick up all wonky and silly-like when they're dry. I even wear them out and it makes me feel cute lol
Creaseless clips
Although my first order came damaged Kiv was quick to reply and send me new ones. I absolutely love them. They are a great way to get my hair out of my face when doing makeup. Great quality yet again from Kov and their products!